Super Premium Typography Creation Kit 2: Thousands of Items worth $3,250 – Only $34

Inky Deals is one of the leading deals websites in the design community, with an extended family of more than 300,000 design enthusiasts. It's the place to go if you want to buy premium resources at unbeatable prices, whether you're a graphic or web designer, developer, or business owner looking to improve yourself and your work.
They're the only ones who offer a 200% money back guarantee on every product. This means that if you're not happy with it, you get your money back and you also get to keep the product.
The guys from Inky Deals just launched the Super Premium Typography Creation Kit! It's stuffed with hundreds of goodies, textures, PS Brushes, vector illustrations, fonts, actions and even animation – all of them valued at $3,250! This is a limited time offer.

What You Get:
– 7 gorgeous hand-drawn font families together with their original .Ai files;
– 160 premium vector templates;
– 865 vectors & elements from 40 different sets;
– 4 premium Photoshop effects;
– 14 animation overlays;
– 70 high-res Photoshop Brushes;
– 190 super high-res textures & backgrounds;
– 250 top-quality vector illustrations;
What's in the bundle: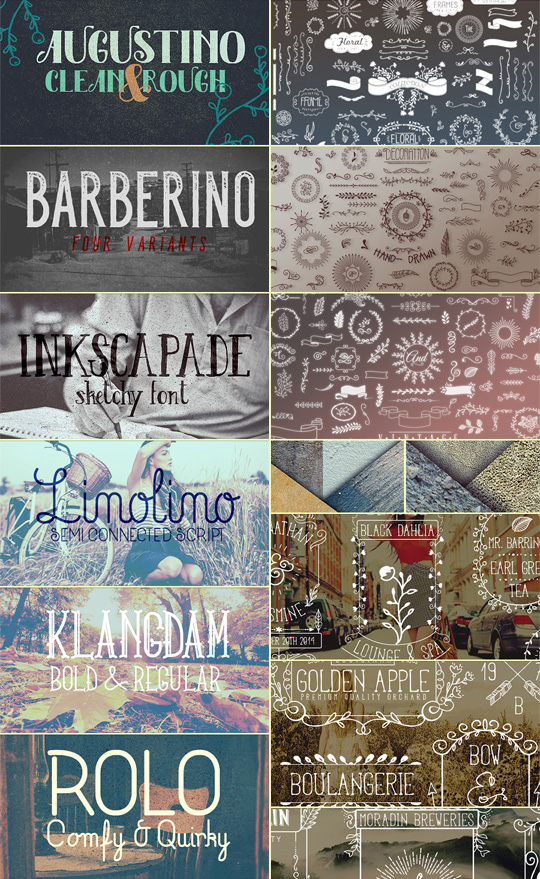 If you're a business owner with customers, this deal offers even better value for you because it comes with an extended royalty license, allowing you to use it in unlimited commercial projects and even in merchandise intended for mass distribution.
Click here to view the entire content of this amazing bundle.
You can also check out InkyDeal's other great deals and freebies here.
This is a sponsored post for InkyDeals. Photography Blogger feels this would be of interest to our readers, we only accept sponsored post if we feel strongly that a product or service will benefit Photography Blogger community.